Furnace Repair Service in Upstate and Midland SC
When your furnace experiences issues or fails to provide the comfort you need, our skilled technicians are ready to assist you. We specialize in diagnosing and repairing a wide range of furnace problems promptly and accurately. From faulty thermostats and ignition system malfunctions to blower motor issues and air flow problems, we have the knowledge and expertise to identify the root cause of the problem.
Our team utilizes state-of-the-art diagnostic tools and thorough inspection techniques to pinpoint the issue and provide effective solutions. With our commitment to quality workmanship, we ensure that your furnace operates at its best, keeping your home warm and cozy throughout the winter season.
Reasons to Choose Home Comfort Systems for Furnace Repair:
Expertise and Experience: Our team of skilled technicians has years of experience and expertise in furnace repair. We are well-versed in diagnosing and repairing various furnace issues, ensuring efficient and effective solutions.
Prompt and Reliable Service: We understand the urgency of a malfunctioning furnace, especially during the colder months. Our team is dedicated to providing prompt and reliable service, aiming to restore your heating system quickly and efficiently.
Transparent and Upfront Pricing: At Home Comfort Systems, we believe in transparency and providing clear communication regarding the repairs needed and associated costs. We offer upfront pricing and strive to ensure there are no surprises when it comes to the final bill.
Comprehensive Repairs: Our technicians are equipped with the latest tools and genuine replacement parts to handle comprehensive furnace repairs. We take pride in our attention to detail and high-quality workmanship, ensuring that your furnace operates at its best.
Preventive Maintenance Services: In addition to repairs, we highly recommend regular preventive maintenance for your furnace. Our comprehensive maintenance services help optimize the performance and efficiency of your heating system, reducing the likelihood of unexpected breakdowns.
Commitment to Customer Satisfaction: At Home Comfort Systems, we prioritize customer satisfaction. We strive to exceed your expectations by providing exceptional customer service, reliable repairs, and personalized solutions tailored to your specific furnace needs.
Schedule Furnace Repair
10% Off
Repair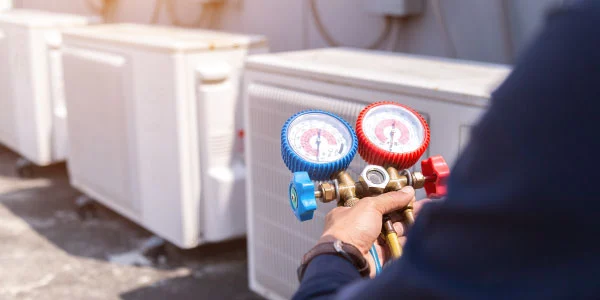 10% Off Any plumbing, heating, AC or generator repair
Contact to Book
Need A Furnace Tune-Up?
Preventive maintenance is crucial to ensure the longevity and optimal performance of your furnace. That's why we offer comprehensive furnace tune-up services to keep your heating system running efficiently. During a furnace tune-up, our technicians will thoroughly inspect and clean your furnace, checking for any potential issues or signs of wear and tear. We will lubricate moving parts, tighten electrical connections, and perform necessary adjustments to optimize your furnace's performance.
By addressing minor issues before they escalate, our tune-up services help prevent unexpected breakdowns and maximize energy efficiency. With regular furnace tune-ups, you can extend the lifespan of your heating system, improve indoor air quality, and enjoy reliable and consistent heating throughout the winter. At Home Comfort Systems, we understand the importance of a well-functioning furnace for your comfort and peace of mind. Whether you require repairs for a malfunctioning furnace or want to schedule a routine tune-up, our team is dedicated to delivering prompt and reliable service.