HeHeat Pump Tune-Ups
To guarantee that your heat pump system is not only reliable, but also working at its peak efficiency, it needs to be maintained properly. Never wait until something goes wrong! Rather depend on our team to schedule a heat pump tune-up before the arrival of the winter or summer season.
Regular tune-ups also help keep repair costs low over time and guarantee continued device life. Furthermore, correctly cleaning the filters and coils will guarantee you're getting the highest rating of efficiency from your heating and cooling system:
Inspect the entire system inside and out, and test both heating and cooling operation prior to service and document any specific service issues observed.
Inspect the refrigerant lines and refrigerant line insulation. Make sure the refrigerant lines are properly protected and secure.
Ensure the outdoor unit is level and draining properly.
Inspect the outdoor unit coil for damage or anything that might obstruct airflow and clean as necessary.
Inspect the indoor coil for dirt or debris and clean as necessary.
Examine the outdoor blower motor and fan. Clean as necessary. Make sure the fan is balanced and rotating smoothly and free of vibrations.
Examine the indoor blower motor and blower wheel. Clean as necessary.
Examine the outdoor unit fan.
Check the condensate lines and or the condensate pump.
Lubricate all motors and bearings as necessary.
Check to outdoor safety disconnect.
Start the system and fully test thermostat operation. Run the system in both heating and cooling modes.
Run the system for several minutes. Check the temperature drop (in cooling) and temperature rise (in heating) across the indoor coil and check the system amperage.
Clean-up: We'll pick-up our tools, remove any old filters, and thoroughly clean our workspace.
Visit Report: We'll explain our work and document any potential problems or recommended repairs.
Schedule Heat Pump Tune-Ups
First Month
Free - Comfort Membership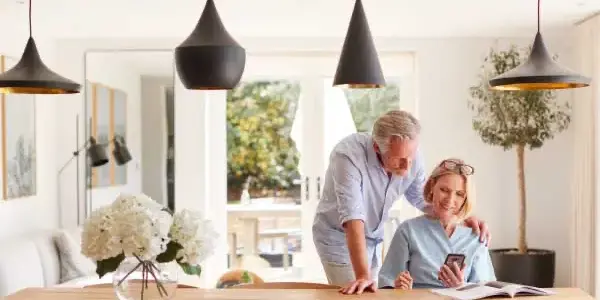 First Month Free of Home Comfort Club Membership
Contact to Join
New Heat Pump Installations in Upstate and Midland SC
Are you in the market for a new heat pump system? We offer a full line of American Standard heat pumps for your installation or replacement needs. It's incredibly important to size your new heat pump system correctly because a heat pump system that is too small or too large for your home will not work effectively.
An improperly sized system is the number one cause for dissatisfaction with heating and cooling systems. American Standard has been making some of the industries most effective and efficient heat pump systems for years.
They have heat pump models to fit every budget and comfort need. If you already use a heat pump for your heating and cooling here in Greenwood then you know how effective these systems are, and if you're ready to schedule your new installation give us a call today in Greenwood.