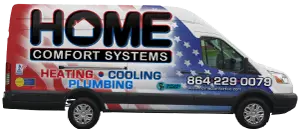 Your Upstate and Midland SC
Attic Insulation Experts
At Home Comfort Systems, we are proud to offer ProCat Insulation Service as part of our comprehensive HVAC solutions in Greenwood SC. ProCat insulation is a premium insulation solution designed to enhance the comfort and energy efficiency of your home.
With our expert installation and top-of-the-line ProCat insulation, you can experience improved indoor temperature regulation, reduced energy consumption, and a more comfortable living environment. Read on to learn more about the benefits of our ProCat insulation service and how it can make a significant difference in your home.