AC Maintenance Check from Home Comfort Systems
The annual tune up list for your AC will vary according to the equipment type and its age, but these measures are always part of our professional air conditioning maintenance visit.
Outdoor Inspections
Inspect the outdoor blower motor and fan to make sure it's operating smoothly
Inspect the capacitor
Inspect the contactor for burn marks or signs of ware
Carefully check the high voltage for burn marks or signs or ware
Check the outdoor unit coil for damage or anything that might affect airflow, clean if necessary.
Check the outdoor disconnect
Check refrigerant lines and insulation and ensure they are properly supported.
Indoor Inspections
Check indoor unit(s) to see if they are level and secure
Inspect the indoor unit filters for dirt or debris, and clean if necessary.
Replace disposal air filters with new ones if necessary.
Inspect the indoor coil to ensure that it is not dirty, clean if necessary.
Check the indoor unit fan and fan motor.
Examine the system ductwork and ensure that it's properly sealed and secure
Check the condensate lines and any condensate pumps in the system
Start-up System and Test
Perform a full operating test
Test wired thermostat operation and replace any control batteries as needed
Measure and document the temperature rise on the indoor coil
Measure and document the outdoor unit amp draw
Once we have completed our all-encompassing tune up of your AC unit, we will meticulously clean our workspace, remove old filters, and then document the work and recommend fixes if necessary.
Schedule AC Maintenance
$2000 Off
Select Systems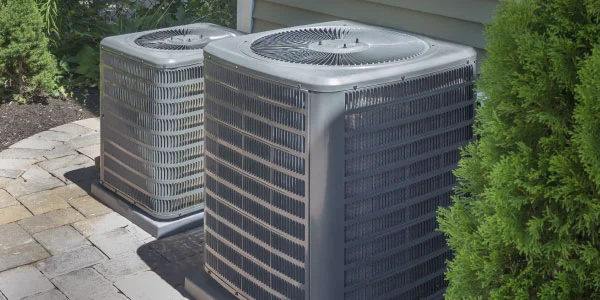 Up to $2000 Instant Rebate on select Heating & AC Systems
Contact to Book
New AC Installation & Repair Services
In the market for a different AC service? No problem, at Home Comfort Systems we are your complete AC service expert. That means we can handle things like large and small repairs for all makes and models, and new air conditioner installations as well. Our team at Home Comfort Systems proudly uses American Standard and Rheem for our new system installations. Both of these companies are industry leaders in the cooling space, and you can't go wrong with a new unit from either brand.
Not sure about the perfect size unit for your space? Our technicians will be able to calculate your cooling size needs accurately, so you know exactly what system you will need to keep the hot muggy air at bay during our South Carolina summer's. Call Home Comfort Systems for all of your AC repair and new installation service needs here in the Greenwood area.