Central AC Repair in Upstate and Midland SC
Most home's and businesses here in South Carolina and the Greenwood area use central air conditioning units to stay cool and comfortable during the summer.
Central air conditioners are usually reliable and efficient, and make sense to use in spaces that already have central ductwork installed. But like with all mechanical systems, sometimes AC's need repair or tune-ups.
Some of the common AC issues that we can help with are:
Air conditioning is not turning on or not cooling
Indoor temperature too hot or too cold
Some rooms are properly conditioned and some are too warm
Indoor coil or refrigerant lines covered with heavy frost or ice
Breaker to the outdoor unit tripped more than once
A vibration or odd noise with the outdoor or indoor unit
Thermostat not working properly
Leaking condensate system
When we send out one of our certified and insured AC technicians to check out your AC problem, we will thoroughly evaluate and diagnose your unit. We can give you a thorough job estimate ahead of time because we value being transparent with our costs.
Ready to schedule your needed AC repair? We're here to help alleviate your AC repair needs in Greenwood or surrounding area.
Schedule AC Repair
10% Off
Repair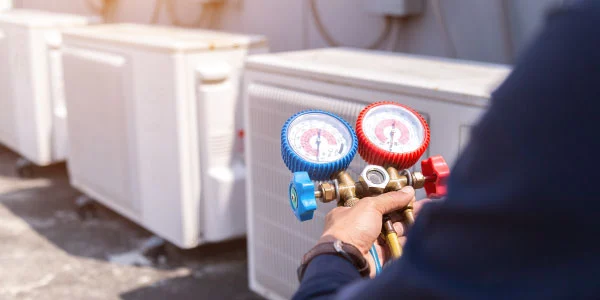 10% Off Any plumbing, heating, AC or generator repair
Contact to Book
Our Team Services All AC Makes and Models
If your air conditioner is working properly now and you don't need repair, it's never a bad time to schedule a system tune-up for your air conditioner. Regular maintenance goes a very long way to keeping your heating and cooling systems running in prime condition.
Just like you need to keep up with maintenance on things like your car, you should be doing the same with your home comfort systems. Home Comfort Systems is not only your AC repair expert here in the Greenwood area, we are also your AC maintenance & tune-up specialist.
Our technicians can perform a regular tune-up and maintenance check for any central air conditioner you may have. Of course, if your AC is old and is in rough shape, we will probably have to do a more extensive tune-up service compared to a central AC system that is newer and well maintained.
Have peace of mind this summer knowing that your home's or businesses AC is working at full capacity without any known issues, call our team to schedule your AC tune-up.